Monday Pins Inspiration : Moodboards
1:49 PM
When decorating or designing a space, you'll always need the must haves from the person you are the designing the space for and ofcourse combining it with the ideas you bring to the table. A great way to display that is in a mood-board. So I went looking for some awesome looking ones.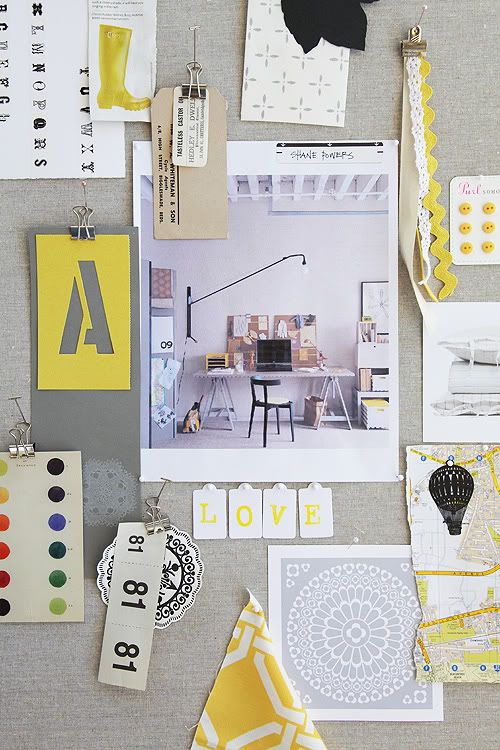 I really love the ones that are gathered by real materials like the first one. Check my
pinteres
t for more inspiration on mood-boards. Which one do you like? Have you ever made a mood-board or an inspirational board?