Creative Workspace : Desks under $500,-.
1:06 PM
I've been working on a project for a while now, that consists of revamping a whole office space. Meaning new carpet, new lighting, new walls and new furniture. Because we are on an island, most furniture must be imported from USA, Europe or whatever other part of the world. But I was talking to one of the representative of a office furniture dealer yesterday and I asked her why the prices for a desk are so expensive. Like $5000 or so. Like seriously??!! I find it actually very sad that for 3 offices the total cost may be more than $50.000,- for desks, cabinets and chairs and those 3 aren't the only ones. OK, it's a huge company and they have money to spend. But if you are just starting out, then you need office furniture that you can pay without breaking the bank. So here are 4 choices.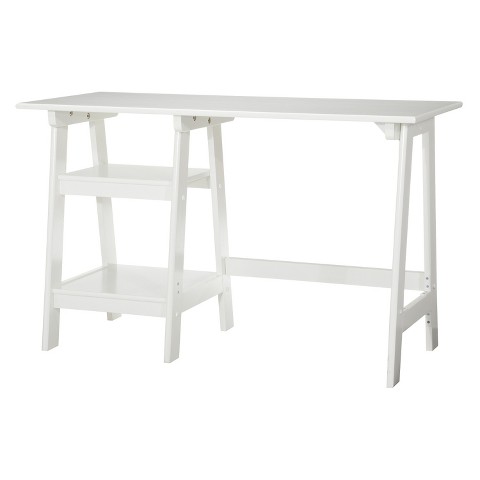 This
smoke color desk
costs $249. It's a stylish but simple desk to work and you would still have cash in the pocket to buy office supplies. The
white desk
is $169.99. It even has shelves for storage.
One with a pull-out panel, where you can put a printer or storagebaskets, is ideal. When you don't need the panel anymore you can remove it. This
beauty
costs $149. If you love
mid-century style
, this one is just for you. I really love the simplicity of this one. It's just above the $500, we will go for it.
What do you think of this choices? Do you see yourself behind one of these desks? Leave a comment below.